The ScotianAires will take their a cappella singing skills to New Brunswick on Friday, May 31, 2019 when they compete against barbershop choruses and quartets from across Atlantic Canada. From May 30 to June 2, Harmony Inc. holds its Area 1 Convention and Contests (AC&C) at Mount Allison University in Sackville. The quartet and chorus competition on Friday is one of a series of regional contests across North America leading up to the International Convention and Contests (IC&C), which will take place in Sandusky, Ohio in November 2019.

The ScotianAires are the current Atlantic Champions and they also have three quartets competing: the current Atlantic Champion Tonic!; internationally ranked enJOY!; and relative newcomer Arpeggio. Over 50 singers will cross the competition stage along with six members competing for the first time.


Many of the chorus members have competed in Sackville before and remember the excitement they will feel again on Friday, but for the first time, they will take something else with them onto the stage. Pinned onto each sparkling costume will be a little dragonfly, perhaps unnoticeable to the the audience watching, but full of meaning for the singers themselves.
In November 2017, chorus member Joanne Ryan Stewart was diagnosed with ALS. It has been a difficult and challenging journey for Joanne who spoke of the distress of trying to figure out how she would break the news to her sisters in Harmony, but also of the love and support she has received in turn. As Joanne explains, "The chorus members were not singing partners, they are family. Since November 2017, life has changed dramatically. I got married, sold my house, travelled across Canada and so much more. I have lost my voice and I'm unable to swallow. My ScotianAires family keep in touch and reach out often. When I'm introduced to people by my new husband, he often pops up pictures of me on stage as a member of the ScotianAires or me dressed as Ursula the Octopus on fun night. He is proud of my being part of the ScotianAires family, and how they help boost my spirits."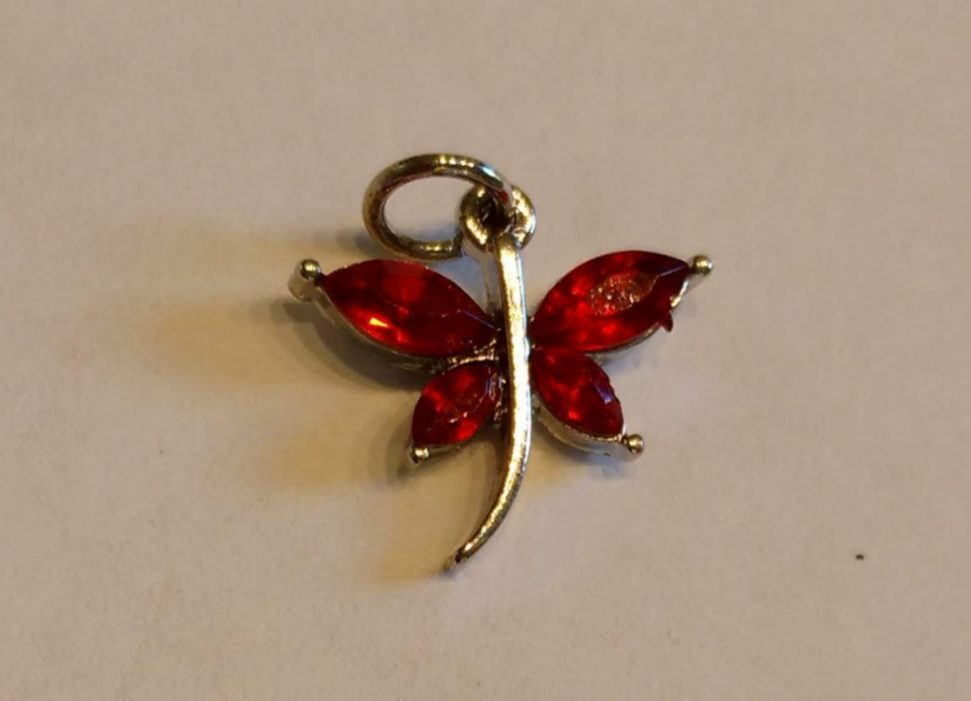 The ALS Society NB/NS chose the dragonfly as its symbol because dragonflies have flown the earth for millions of years and have the ability to overcome hardship as well as remind us to reconnect with our strength, courage and happiness. Those who know Joanne know that resilience, courage and joy are definitely what she demonstrates!

About ten years ago, when Joanne moved to Bedford, she saw a poster advertising the ScotianAires and fell in love with the sparkly costumes. Joanne recollects, "I had no idea what barbershop singing was. In 2009, I walked in to practice and like yourselves, no doubt, I immediately fell in love with the warmth of friendship, welcoming smiling faces and of course the music." Joanne eventually joined the chorus costume committee and was instrumental in sourcing and accessorizing the very outfit the chorus will wear in the upcoming competition. It is fitting that the ScotianAires will be adding the dragonfly to the costumes that mean so much to Joanne!
Every chorus and quartet has been working hard leading up to this event and brings its very best to the competition. But as any participant will tell you, even stronger is the feeling of love and support that is the foundation of the family that is Harmony, Incorporated. Joanne feels that support too. "To be wearing the ALS symbol Dragonfly with your on-stage costumes, you are all making me feel I will be up there with you." Yes you will, Joanne!