A Cappella women's chorus, the ScotianAires, (a chapter of the international organization Harmony Inc.), are very fortunate to have not just one, but three directors! Sue Kember is the anchor of that team with help from two Assistant Directors, Adele Merritt and Cathy Hunter. With financial assistance from Sing Canada Harmony and the ScotianAires Chorus, all three travelled to Harmony University this July. Focusing on a cappella singing in the barbershop style, "Harmony U" is the Barbershop Harmony Society's annual week of friendship, learning and singing, held on the campus of beautiful Belmont University in Nashville, TN. Barbershoppers from across North America and beyond meet to impart and receive knowledge, improve their craft and share their love of this style of music making.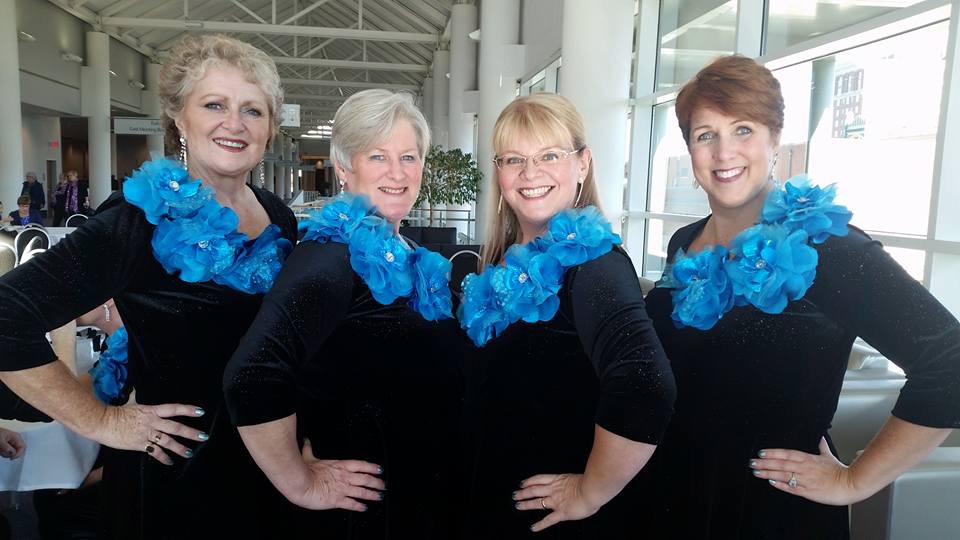 Cathy Hunter (far right in quartet photo) first took part in Harmony U in 2017 but has been a member of the ScotianAires chorus since 2005. The chorus immediately recognized her many talents, and Cathy quickly became a baritone section leader and was made Assistant Director in 2008. In the past she has also worked with the makeup and performance committees and is currently the ScotianAires Music Librarian. It is a labour of love for Cathy! "Apart from the love of singing and harmony", recalls Cathy, "[I remember] the amazing welcome I received, and the way I was made to feel like a part of the family from the very start. In the years since, that feeling has only grown stronger, with both the ScotianAires and Harmony Inc."

Another highlight for Cathy has been singing with the quartet Tonic! as their baritone since July of 2014. Tonic! has proudly represented Harmony Inc.'s Area 1 (Atlantic) region as Quartet Champions for the last five years and at Harmony Inc.'s International Competition in 2018, received fifth place medals. The same year they also won the "Image of Harmony Award" for service within the organization and the wider community, and the "Accord Award" for the most improved quartet. "I was and still am thrilled to be singing with such wonderful singers and friends" Cathy happily adds. "Love them to bits!"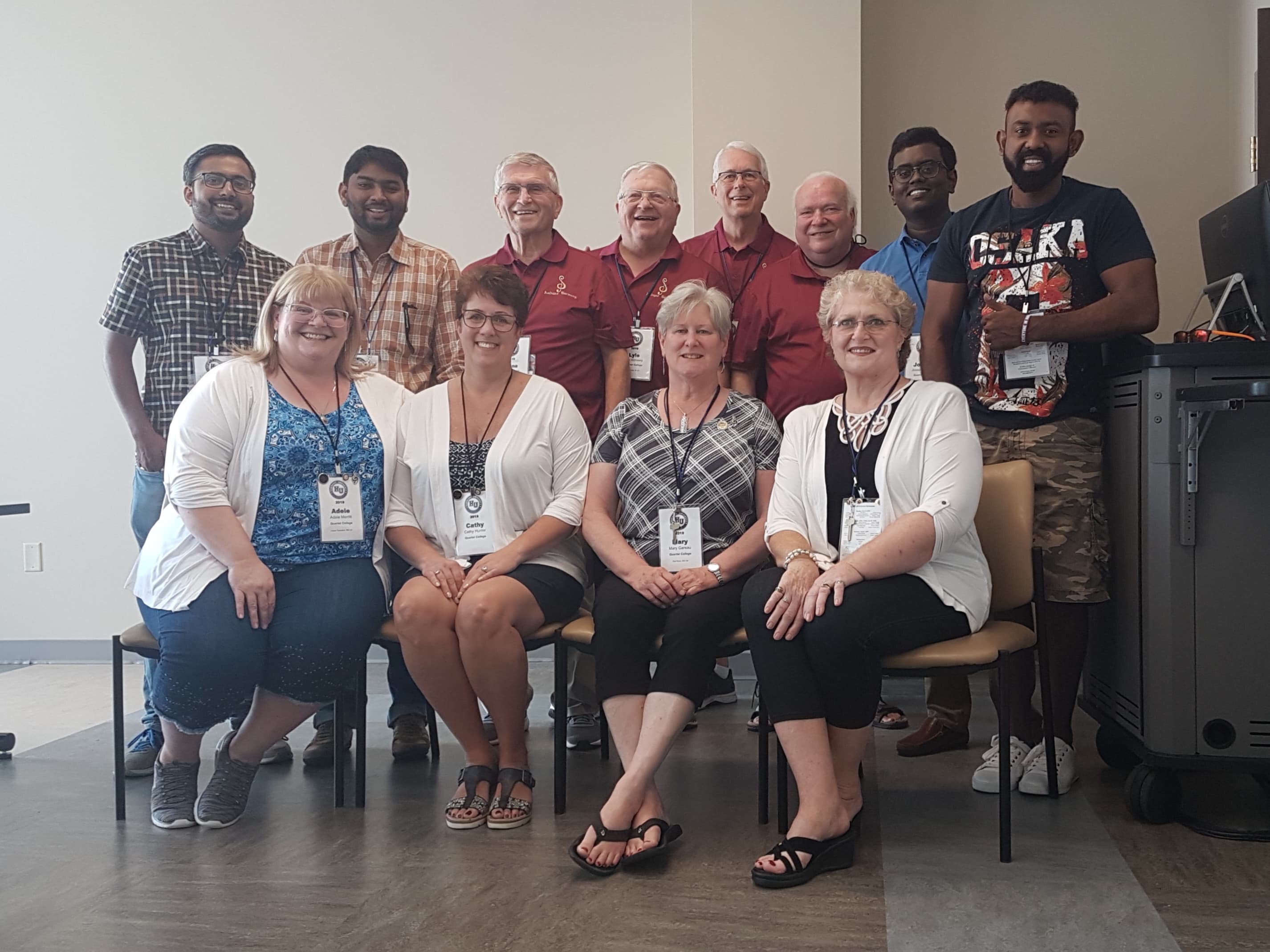 Attending Harmony U with her quartet Tonic! has definitely helped Cathy learn and improve but the experience is more than that. "Being with 800 other people of such diverse backgrounds and countries, all with a shared love of singing barbershop and a desire to learn and grow and share the music, was almost overwhelming" explains Cathy. "It just fills the heart and soul with joy."

One of the themes of the week this year at Harmony U was that it was a safe space to share, explore, and be free to be yourself. Cathy recalled the powerful keynote address given by Shane Scott, who shared his experience on the recent loss of his wife, and how the barbershop community was helping him to heal. "On the other end of the emotional spectrum" according to Cathy, "our performance coach had us laughing so hard at times that we could barely breathe! It was a very emotional journey."

The main message from this year's Harmony U was to keep it real. This is the message Cathy will be bringing back to the chorus: "Sing words and phrases as you would say them, without artifice; deliver the message of the song with authenticity; don't worry about being perfect, just be yourself on stage and your audiences will connect with you." The ScotianAires look forward to putting that into practice!